Caloundra Street Art Trail
There are nine street artworks to find, all of which are within a comfortable walking distance of each other. The total Caloundra Street Art trail loop will take you through laneways and back alleys of Caloundra and is approximately 1.7km – an easy Sunday afternoon exploration trip.
Sunshine Coast Council recommend art enthusiasts should start the Art Trail at the Caloundra Regional Gallery, then take a wander up through Lamkin Lane to discover The Pavilion and The Lighthouse murals. Take a stroll up Bulcock Street to the top of the roundabout and then down to the Dingle Wall. On your way back down Bulcock Street, cross the road and turn left into the laneway towards the Transit Centre, where you will find Ma and Pa and to the left, behind you, the Miniature Panthers. Head south along Williamson Lane to discover three other works of art.
1. Impossible Machines, Impossible Solutions
Start the art trail loop at Caloundra Regional Gallery with Impossible Machines, Impossible Solutions
Caloundra Regional Gallery, corner of Omrah Avenue and Otranto Street
Artists: Kyle Hughes-Odgers and Andrew Frazer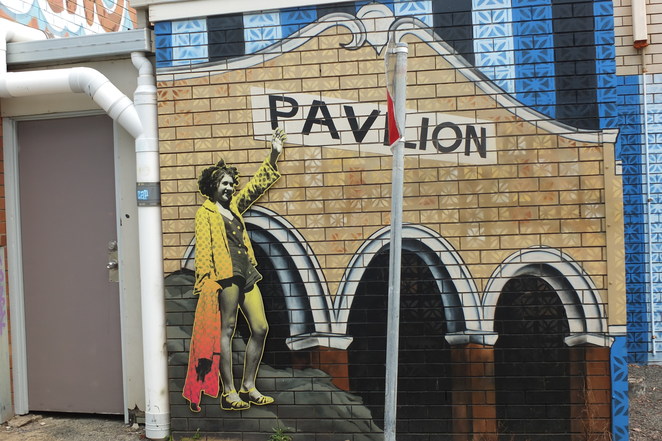 2. Pavilion
Lamkin Lane
Artists: Adam Lewczuk, David Houghton and Ryan Sullivan

3. Lighthouse, Caloundra
Lamkin Lane
Artists: Adam Lewczuk, David Houghton and Ryan Sullivan

4. Dingle Wall
10 Moreton Parade, corner of Dingle Avenue
Artists: Steven Bordonaro and Cassie Munson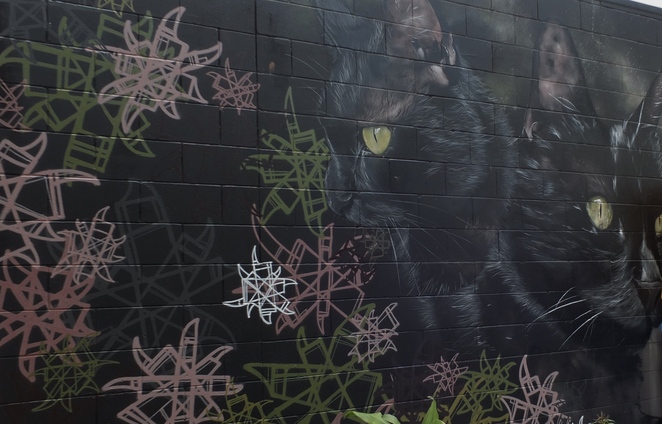 5. Miniature Panthers
Williamson Lane, opposite Transit Centre
Artist: David Houghton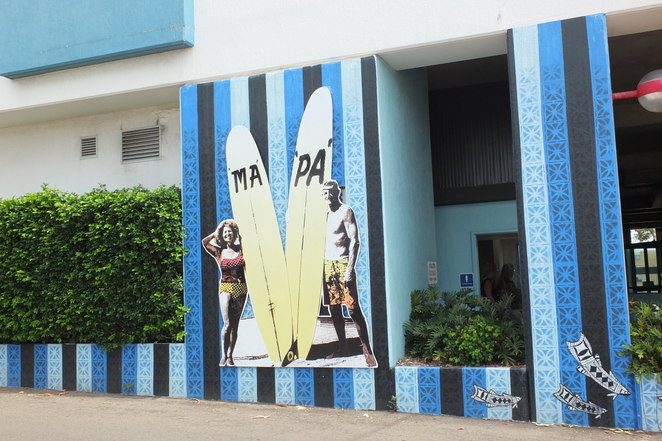 6. MA and PA Bendall
Williamson Lane, rear wall of Transit Centre
Artists: Adam Lewczuk, David Houghton and Ryan Sullivan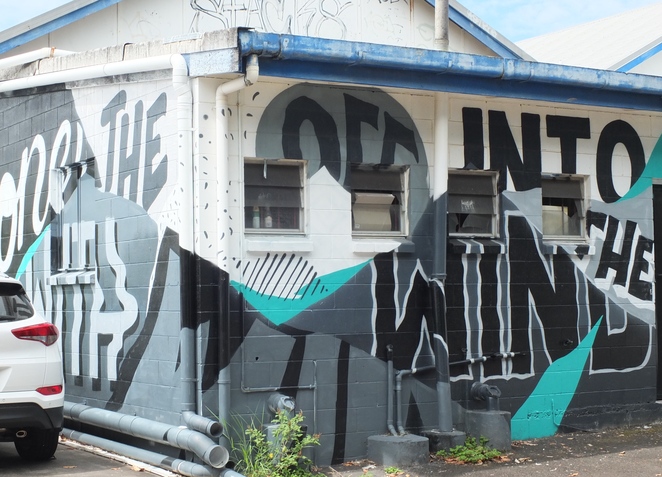 7. Gone With The Wind
Williamson Lane, opposite Transit Centre
Artist: Joel Birch
8. Late Flowering Black Wattle
Williamson Lane, opposite Transit Centre
Artist: Thom Stuart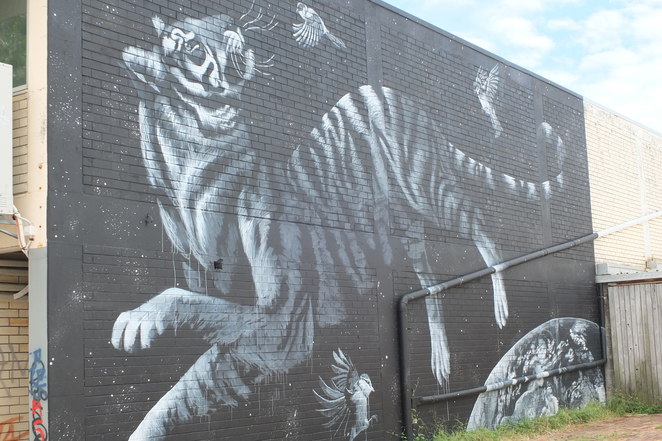 9. Hopeful IV
Williamson Lane, opposite Transit Centre
Artist: Fuzeillear