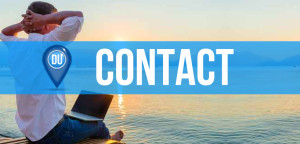 Contact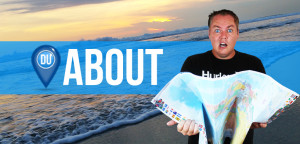 About Scotty Boxa
G'Day Im Scotty Boxa, 30+ year old internet entrepreneur and travel blogger. My home base is the Sunshine Coast Australia, but for the past few years months I have been living out of a backpack and traveling around the globe. Going places where YOU the visitors to my website voted me to go, I was off on an Adventure to a Destination Unknown. I was usually the guy behind the scenes of Radio, TV, Print and the Web, who no one gets to see… until NOW! Some idiot (that would be me) let me loose on the net as I explore the world for some ridiculously crazy adventures. I love a mix of technology and nature, and taking pictures and video.
Different aspects of my web, new media and content are seen by over a million people every year, so that keeps be quite busy. In-between that and traveling I chill out on the farm, I am an animal lover and Im always seeking a new adventure. Thats what travel is all about, meeting new people experiencing things would never normally experience and pushing yourself outside your comfort zone. !! I am passionate about traveling and exploring as much of the universe as possible! Meeting new people makes me happy and I value experiences over possessions.
My travel journeys are about real people and real travel experiences, that give you the whole story!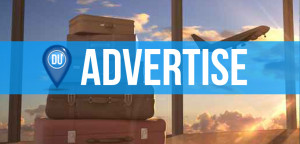 Advertise
Why Work With Destination Unknown?
Destination Unknown is a unique travel website that is specifically targeted to the travel market share. We focus on brining content that interests our viewers, not just written but video's and photo's as well.
Destination Unknown targets a wide range of demographics from all over the world. Were interested in working with companies, destinations and brands who understand how valuable, powerful and influential bloggers can be to their businesses. We are open to many kinds of partnerships with companies; press trips, giveaways, sponsored posts, product reviews, and so on. All collaborations will be divulged upfront.
Run by Scotty Boxa, who's background is in Web, Radio & TV promotion and marketing, he knows the steps it takes to create an effective message and campaign to promote your business.
From first-time travellers, to well-seasoned travel enthusiasts, you will find Destination Unknown full of the latest travel advice, travel information, and HD travel videos from around the world. Everything posted on Destination Unknown is aimed to inspire you to get out, travel, see more and do more and enjoy everything this amazing world has to offer.
Target Audience
Target Market Break Down
Travel Professionals
Budget Travellers
Mid Range Travellers
Gap Year & Career gap professionals
Travel Bloggers
Travellers & Travel planners
Audience Interests:
Adventure Travel
Travel Videos
Solo Travel
Round the World Travel
Travel Tips & Planning
Travel Gear & Reviews
Media Packages & Sponsorship
Sponsored Press Trip
Includes an all inclusive stay, where we will help promote you property or destination through our multiple media channels. This may include; video, articles, photos, radio, social media and giveaways.
Travel Gear Sponsor
Send your gear to Destination Unknown to review. We will come up with a unique campaign for your product.
Competitions
We are always looking to help you build your brand through giveaways and contests. Let us show you how we can build your website, social media and brand through our networks.
Custom Sponsorship
Have you go something else in mind We are more than happy to discuss other opportunities and angles to get your message across. Let us come up with a customised sponsorship for your product or service.
Product Placement
Have you got a product such as clothing, shoes, watch, camera you would like us to wear/use in our videos?
Other Advertising
Side Banner ( 336 x 269)
In content Banner (468 x 49)
Top Banner (728 x 79)
Sponsored Articles
Video Branding
Newsletter Advertising
Social Media (Facebook, Twitter, YouTube, Instagram)
Ad Rates
Our rates, which are available on request, are competitive and flexible -contact us and we can work out a mutually beneficial arrangement. We are more than happy to discuss any of the packages mentioned above with you personally. There are a number of ways you can get in contact with us.
Please don't just send us a product expecting a review, we don't want just any advertiser on our site. We will only consider advertising that our readers will be interested in. We would like to work together with you to think creatively in a marketing campaign that will benefit your product as well as the reader.