Ping Hotel Seminyak is another Budget hotel in Seminyak, a 400-500 metre walk from the beach (Grandmas is closer), shops, restaurants. The place was clean and the staff super friendly. The location is pretty central, set back from the road hidden down a little ally way. This is a little more than my other budget hotels at around $60 a night. But I think it's still worth mentioning.
The bed was big and comfy, clean and fairly modern. With all the usual features cable TV, hot water, safe, mini fridge, bottled water, jug, tea and coffe etc.
The pool is quite nice, larger than Grandmas and Fave Hotels in the same area, but smaller than Paradiso (next door). If you want to sit around the pool and get a tan, I don't think this place is for you, as the pool seems to be shaded most of the day and only has a few sun chairs (about 4-10). But if you want to cool off in the shade it's great. Just about all the rooms seem to overlook the pool from their small balcony.
The room was fairly quite, with a quite a few shops and massages spas near by. Next door is also a Commonwealth ATM and convenience store.
Pros
Good Value for Money
Close to beach
Close to Shop's, Bars & Restaurants
In the heart of it all.
Cons
Slighty more than other budget hotels, but worth the extra $$$
Small room & Bath room
service
Cleanliness
Sleep Quality
Facilities
Hot Shower
Private Bathroom
Air Conditioning
Cable TV
WiFi in Room (Decent most of the time)
In-Room Safe
Fridge
Mini Bar
Pool
Restaurant
Bar
Gym
Room Service
Massage
Laundry service
Elevator
WiFi Speed Test
Room 211: Download Speed: 0.33Mb/s. Upload Speed: .31Mb/s Upload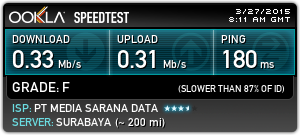 Wifi by the pool: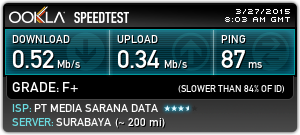 Hotel tips:
3rd floors and up and away from the reception are quieter.
For quieter rooms don't face the pool
Get some beers next door and head to the roof top terrace.
Things to do in the area
Other Accommodation in the area
Bars & Clubs in the area
Restaurants in the area