[cs_content][cs_section parallax="false" style="margin: 0px;padding: 0px;"][cs_row inner_container="true" marginless_columns="false" style="margin: 0px auto;padding: 0px;"][cs_column fade="false" fade_animation="in" fade_animation_offset="45px" fade_duration="750″ type="1/2″ style="padding: 0px;"][cs_text]
Where are the best pools in Seminyak?
With so many hotels and resorts in Seminyak and so many awesome pools how do you find the ones with the best pool, the best pool view either hillside, rice field, tropical beach, or garden view. Some pools are the hotels centrepiece others a perfect for lazy days in the sun, unwinding by the pool bar.
Some pools are designed to blend in with the natural landscapes others marvellous feats of designs with mini gardens, tropical islands and man made sand beds.
These pools are on our HOT LIST of the best pools in Seminyak Bali… We have picked them for their setting, views and size. Add these top pools of Bali to your Bucket list. Some of these pools also cost a pretty penny to stay just for one night… some of us can dream can't we.
Here they are… our BEST POOLS in Seminyak….[/cs_text][x_line style="border-top-width: 1px;"][/cs_column][cs_column fade="false" fade_animation="in" fade_animation_offset="45px" fade_duration="750″ type="1/2″ style="padding: 0px;"][cs_text]
[/cs_text][/cs_column][/cs_row][/cs_section][cs_section parallax="false" style="margin: 0px;padding: 0px;"][cs_row inner_container="true" marginless_columns="true" style="margin: 0px auto;padding: 0px;"][cs_column fade="true" fade_animation="in-from-left" fade_animation_offset="45px" fade_duration="750″ type="1/1″ style="padding: 0px;"][x_feature_headline level="h2″ looks_like="h3″ icon="sun-o"]W Retreat & Spa Bali Seminyak[/x_feature_headline][cs_text]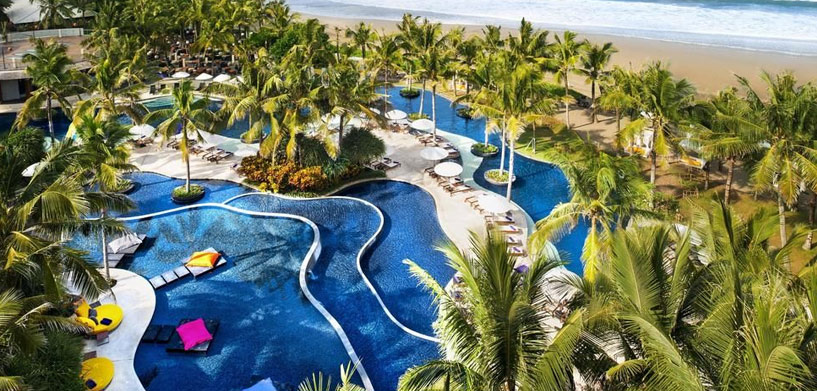 [/cs_text][/cs_column][/cs_row][cs_row inner_container="true" marginless_columns="true" style="margin: 0px auto;padding: 0px;"][cs_column fade="false" fade_animation="in" fade_animation_offset="45px" fade_duration="750″ type="1/1″ style="padding: 0px;"][x_prompt type="left" title="W Retreat" message="Rooms start at AU $450 a night" button_text="View More" button_icon="arrow-right" circle="false" href="http://www.agoda.com/en-au/w-retreat-spa-bali-seminyak/hotel/bali-id.html?cid=1719555″ href_title="" target="blank"][/cs_column][/cs_row][cs_row inner_container="true" marginless_columns="false" style="margin: 0px auto;padding: 0px;"][cs_column fade="false" fade_animation="in" fade_animation_offset="45px" fade_duration="750″ type="1/1″ style="padding: 0px;"][cs_text]
Location:
Seminyak
The showpiece of the W Retreat in Bali is WET, the Seminyak resort's large 1,790sqm saltwater pool, with forms inspired by flowing rice paddy fields. It overlooks Seminyak Beach with its spectacular sunsets, which you can enjoy from the comforts of a deckchair or while bobbing in the water. Swimmers will enjoy WET's sunny open spaces, but it is also stunning by night as W's signature fuchsia colours glow around the pool after sunset and colourful all-weather beanbags are spot-lit around the pool's edges. Kids will love the 0.6m splash pool where they can enjoy lots of games and water toys. Lounging about is great with a good read, a laptop or tablet, and there's strong high-speed Wi-Fi[/cs_text][/cs_column][/cs_row][/cs_section][cs_section parallax="false" style="margin: 0px;padding: 0px;"][cs_row inner_container="true" marginless_columns="true" style="margin: 0px auto;padding: 0px;"][cs_column fade="true" fade_animation="in-from-left" fade_animation_offset="45px" fade_duration="750″ type="1/1″ style="padding: 0px;"][x_feature_headline level="h2″ looks_like="h3″ icon="sun-o"]Potato Head Beach Club[/x_feature_headline][cs_text]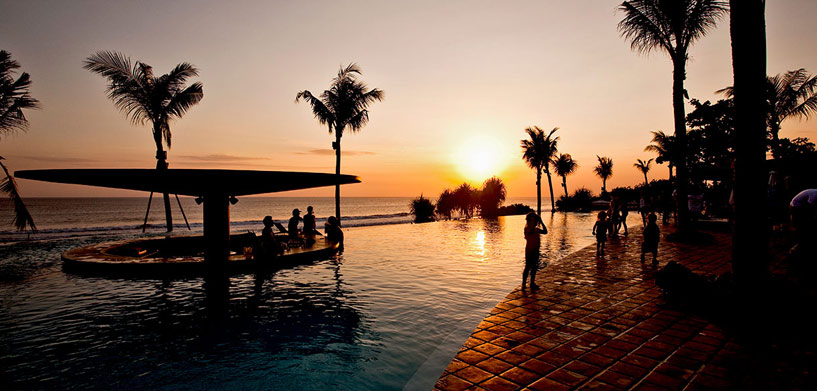 [/cs_text][/cs_column][/cs_row][cs_row inner_container="true" marginless_columns="true" style="margin: 0px auto;padding: 0px;"][cs_column fade="false" fade_animation="in" fade_animation_offset="45px" fade_duration="750″ type="1/1″ style="padding: 0px;"][x_prompt type="left" title="Potato Head Beach Club" message="Beach side Bar" button_text="View More" button_icon="arrow-right" circle="false" href="http://www.ptthead.com/" href_title="" target="blank"][cs_text]Location: Seminyak
Potato Head is a culturally led hospitality brand that pushes the boundaries of creativity, offering unique cultural experiences that go beyond traditional hospitality brands.[/cs_text][/cs_column][/cs_row][/cs_section][cs_section parallax="false" style="margin: 0px;padding: 0px;"][cs_row inner_container="true" marginless_columns="true" style="margin: 0px auto;padding: 0px;"][cs_column fade="true" fade_animation="in-from-left" fade_animation_offset="45px" fade_duration="750″ type="1/1″ style="padding: 0px;"][x_feature_headline level="h2″ looks_like="h3″ icon="sun-o"]The Seminyak Beach Resort & Spa[/x_feature_headline][cs_text]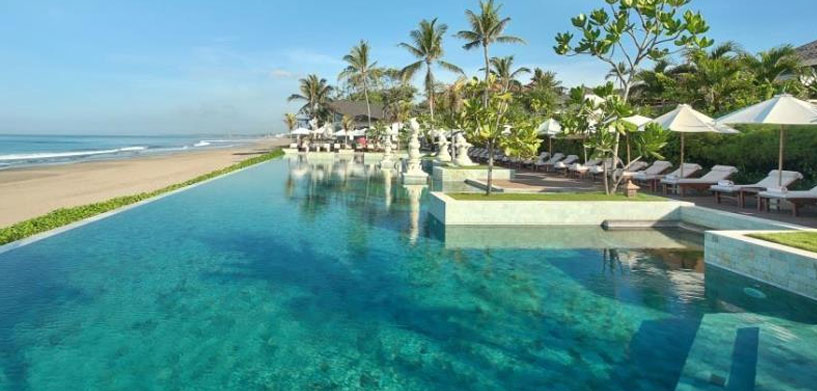 [/cs_text][/cs_column][/cs_row][cs_row inner_container="true" marginless_columns="true" style="margin: 0px auto;padding: 0px;"][cs_column fade="false" fade_animation="in" fade_animation_offset="45px" fade_duration="750″ type="1/1″ style="padding: 0px;"][x_prompt type="left" title="The Seminyak Beach Resort" message="Rooms start at AU $349 a night" button_text="View More" button_icon="arrow-right" circle="false" href="http://www.agoda.com/en-au/the-seminyak-beach-resort-spa/hotel/bali-id.html?cid=1719555″ href_title="" target="blank"][cs_text]Location: Seminyak
A infinity pool of 10m X 45m, sun beds, sunken bars,[/cs_text][cs_text]
[/cs_text][/cs_column][/cs_row][/cs_section][cs_section parallax="false" style="margin: 0px;padding: 0px;"][cs_row inner_container="true" marginless_columns="true" style="margin: 0px auto;padding: 0px;"][cs_column fade="true" fade_animation="in-from-left" fade_animation_offset="45px" fade_duration="750″ type="1/1″ style="padding: 0px;"][x_feature_headline level="h2″ looks_like="h3″ icon="sun-o"]Lv8 Resort Hotel[/x_feature_headline][cs_text]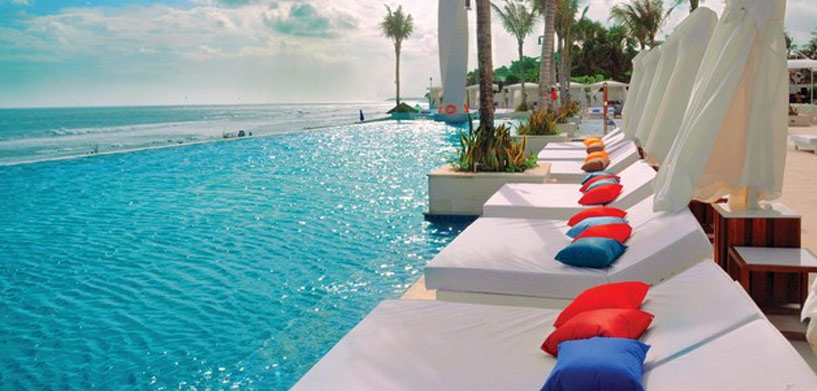 [/cs_text][x_prompt type="left" title="Lv8 Resort Hotel" message="Rooms start at AU $122 a night" button_text="View More" button_icon="arrow-right" circle="false" href="http://www.agoda.com/en-au/lv8-resort-hotel/hotel/bali-id.html?cid=1719555″ href_title="" target="blank"][/cs_column][/cs_row][cs_row inner_container="true" marginless_columns="true" style="margin: 0px auto;padding: 0px;"][cs_column fade="false" fade_animation="in" fade_animation_offset="45px" fade_duration="750″ type="1/1″ style="padding: 0px;"][cs_text]
Location:
Seminyak[/cs_text][/cs_column][/cs_row][/cs_section][cs_section parallax="false" style="margin: 0px;padding: 0px;"][cs_row inner_container="true" marginless_columns="true" style="margin: 0px auto;padding: 0px;"][cs_column fade="true" fade_animation="in-from-left" fade_animation_offset="45px" fade_duration="750″ type="1/1″ style="padding: 0px;"][x_feature_headline level="h2″ looks_like="h3″ icon="sun-o"]The Oberoi, Bali, Seminyak[/x_feature_headline][cs_text]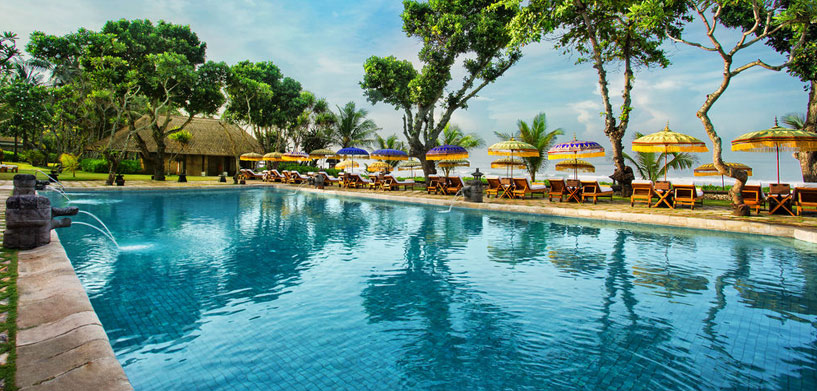 [/cs_text][x_prompt type="left" title="The Oberoi, Bali, Seminyak" message="Rooms start at AU $503 a night" button_text="View More" button_icon="arrow-right" circle="false" href="http://www.agoda.com/en-au/the-oberoi-bali/hotel/bali-id.html?cid=1719555″ href_title="" target="blank"][/cs_column][/cs_row][cs_row inner_container="true" marginless_columns="true" style="margin: 0px auto;padding: 0px;"][cs_column fade="false" fade_animation="in" fade_animation_offset="45px" fade_duration="750″ type="1/1″ style="padding: 0px;"][cs_text]
Location:
Seminyak
Entering the resort grounds of The Oberoi Bali transports you back to an idyllic Balinese beach village scene, which it has maintained well throughout the years.Luxury villas in traditional Balinese style are surrounded by gorgeous tropical landscapes that are rich in history, particularly as Seminyaks pioneering beach resort.Some have large private pools, and some boast unique marbled bathrooms and exquisite interiors that feature Balinese art that let you settle in with ease.The settings are romantic and relaxing in a unique and rustic Balinese way.All lanais and villas come with flat-screen TVs with satellite channel feeds and DVD players, Wi-Fi, a mini-bar, iPod docks and 24-hour room service.[/cs_text][/cs_column][/cs_row][/cs_section][cs_section parallax="false" style="margin: 0px;padding: 0px;"][cs_row inner_container="true" marginless_columns="true" style="margin: 0px auto;padding: 0px;"][cs_column fade="true" fade_animation="in-from-left" fade_animation_offset="45px" fade_duration="750″ type="1/1″ style="padding: 0px;"][x_feature_headline level="h2″ looks_like="h3″ icon="sun-o"]The Trans Resort Bali,[/x_feature_headline][cs_text]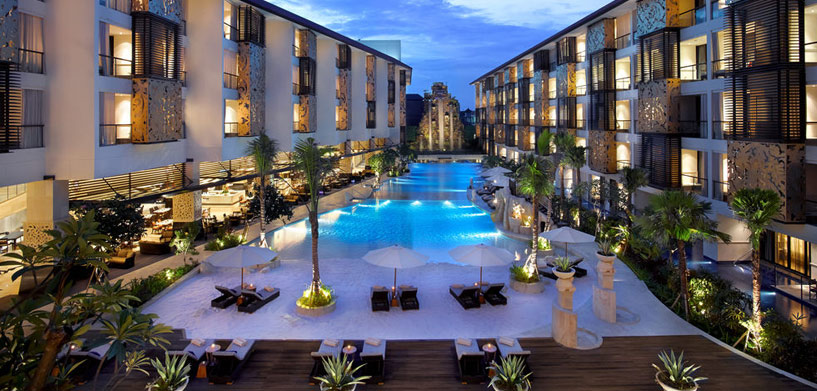 [/cs_text][x_prompt type="left" title="The Trans Resort Bali," message="Rooms start at AU $332 a night" button_text="View More" button_icon="arrow-right" circle="false" href="http://www.agoda.com/en-au/the-trans-resort-bali/hotel/bali-id.html?cid=1719555″ href_title="" target="blank"][/cs_column][/cs_row][cs_row inner_container="true" marginless_columns="true" style="margin: 0px auto;padding: 0px;"][cs_column fade="false" fade_animation="in" fade_animation_offset="45px" fade_duration="750″ type="1/1″ style="padding: 0px;"][cs_text]Location: Seminyak
This family-friendly Seminyak resort is located in the entertainment district, within 1 mi (2 km) of Eat Street and Seminyak Square.Legian Beach is 1.8 mi (2.9 km) away.[/cs_text][/cs_column][/cs_row][/cs_section][cs_section parallax="false" style="margin: 0px;padding: 0px;"][cs_row inner_container="true" marginless_columns="true" style="margin: 0px auto;padding: 0px;"][cs_column fade="true" fade_animation="in-from-left" fade_animation_offset="45px" fade_duration="750″ type="1/1″ style="padding: 0px;"][x_feature_headline level="h2″ looks_like="h3″ icon="sun-o"]Cocoon Beach Club[/x_feature_headline][cs_text]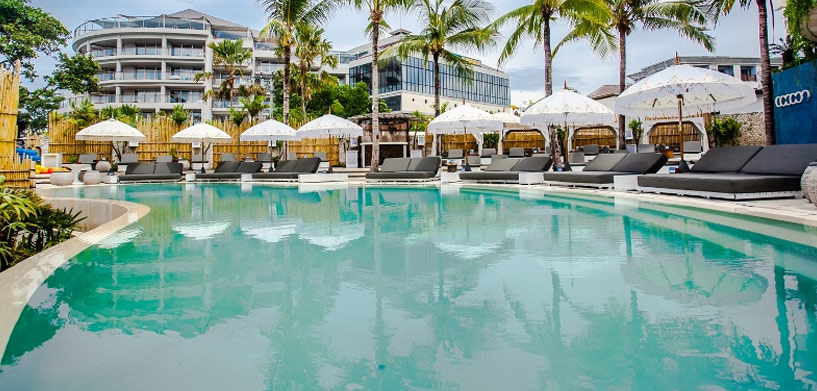 [/cs_text][x_prompt type="left" title="Cocoon Beach Club" message="Beach bar & Club" button_text="View More" button_icon="arrow-right" circle="false" href="http://www.cocoon-beach.com/" href_title="" target="blank"][/cs_column][/cs_row][cs_row inner_container="true" marginless_columns="true" style="margin: 0px auto;padding: 0px;"][cs_column fade="false" fade_animation="in" fade_animation_offset="45px" fade_duration="750″ type="1/1″ style="padding: 0px;"][cs_text]Location: Seminyak
This family-friendly Seminyak resort is located in the entertainment district, within 1 mi (2 km) of Eat Street and Seminyak Square.Legian Beach is 1.8 mi (2.9 km) away.[/cs_text][/cs_column][/cs_row][/cs_section][cs_section parallax="false" style="margin: 0px;padding: 0px;"][cs_row inner_container="true" marginless_columns="true" style="margin: 0px auto;padding: 0px;"][cs_column fade="true" fade_animation="in-from-left" fade_animation_offset="45px" fade_duration="750″ type="1/1″ style="padding: 0px;"][x_feature_headline level="h2″ looks_like="h3″ icon="sun-o"]Horison Seminyak Bali[/x_feature_headline][cs_text]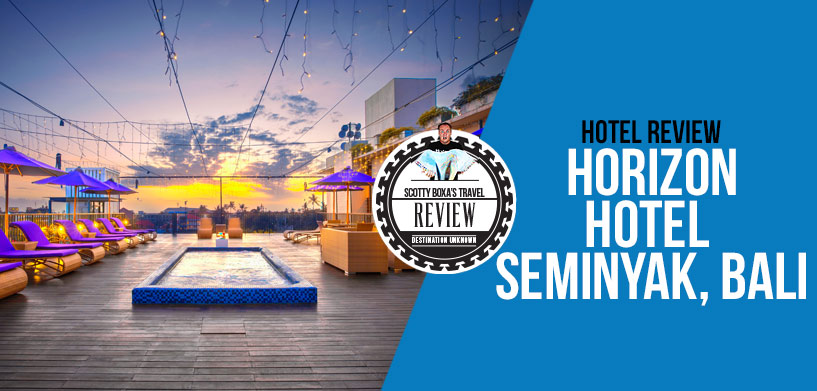 [/cs_text][x_prompt type="left" title="Horison Seminyak Bali" message="Beach bar & Club" button_text="View More" button_icon="arrow-right" circle="false" href="/bali/seminyak/accommodation-seminyak/hotel-horison-seminyak/" href_title="" target="blank"][/cs_column][/cs_row][cs_row inner_container="true" marginless_columns="true" style="margin: 0px auto;padding: 0px;"][cs_column fade="false" fade_animation="in" fade_animation_offset="45px" fade_duration="750″ type="1/1″ style="padding: 0px;"][cs_text]Location: Seminyak
A good size pool, with plenty of deck chairs. And also a roof top pool (it's very small) but the area around it is large. Great for taking some of your own drinks up and watching the sunset if the bar isn't open up there.[/cs_text][/cs_column][/cs_row][/cs_section][/cs_content]