Bali has some of the best Rooftop venues anywhere in the world and Seminyak is no exception.
Seminyak offers a collection of Rooftop bars to suit everything from the diners, party goers or just a cool place to sit back relax​ and have a drink watching the views or sunset.
Combining great settings, good vibes, eclectic lists of innovative drinks and impressive views, these great rooftop venues in Seminyak cater to those who consider the sky the limit, with the best options available to kick back and chill or dance and party away.
Top Rooftop bars in Seminyak
Luna Rooftop Bar on the loft of the stylish L Hotel and Resort in Seminyak features a teppanyaki grill, an open kitchen showcasing a copper tandoori oven and bar tables and stools along its western ocean view side where crimson skies serve as its dramatic backdrop. Read more.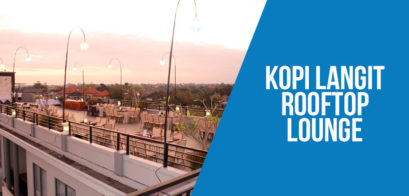 Kopi Langit
Kopi Langit, or 'heavenly coffee' in the local tongue, is a cosy and casual rooftop bar, restaurant and cafe at the Umalas Residence in Kerobokan, north of Seminyak. Its open, semi-sheltered bar makes for a great way to enjoy all kinds of coffee, as well as cocktails and wines. Read more.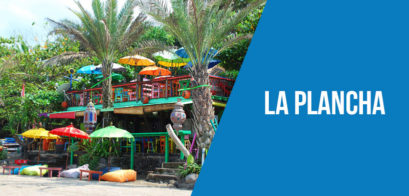 La Plancha
This little cafe on Seminyak's Mesari Beach features a pleasant splash of colours throughout its two-level structure, where you can enjoy tasty grills and Spanish cuisine. It might not be a high-rise building, but the cosy wooden rooftop deck and its direct beachfront location with unobstructed views to the sunsets and Seminyak's rolling surf make it perfect for sunset chill-outs and dining under the stars. Read more.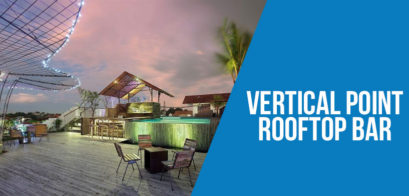 Vertical Point
The Akmani Legian's rooftop is Vertical Point, which introduces a new concept through its Jacuzzi bar in which guests soak while sipping refreshing and innovative cocktails. The venue's layout features a fresh combination of wooden tones, with water and green-themed elements. Read more.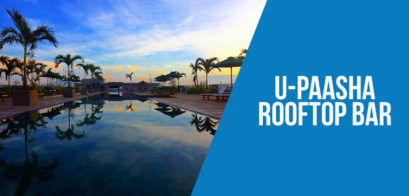 U-Paasha Rooftop Bar
The topmost level of the all-suite boutique U-Paasha in Seminyak features a large and gorgeously laid-out rooftop swimming pool and bar, surrounded by a wooden deck with cosy loungers, large bean bags and cushions for guests to lounge around in and soak up some rays then watch the sky fade with the great Seminyak sunsets.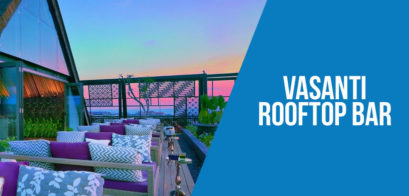 Vasanti – Above Rooftop Bar
Above Kitchen and Lounge at Vasanti Seminyak Resort adds another dimension to the property with a vibrant setting for social interaction, serving the Art Indonesian from eastern reach to the western tip of the archipelago and Asian Cuisine. Read more.