The Ulun Danu Bratan or Pura Bratan Temple was Built in 1663, These breathtaking temples in the mountains of Bali are used for offerings ceremony to the Balinese water, lake and river goddess Dewi Danu. The Temple is located on the shores of Lake Bratan in the mountains near Bedugul.
The setting by the lake and well maintained gardens make the perfect set for photography and a pleasant to stroll through. You might also notice the iconic image on the 50,000Rp note.
Ulun Danu Bratan Temple History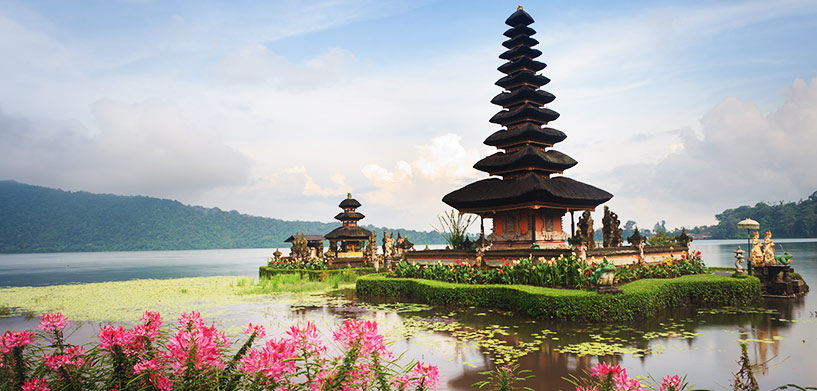 The Ulun Danu Bratan Temple was Built in 1663, this temple is used for offerings ceremony to the Balinese water, lake and river goddess Dewi Danu, due to the importance of Lake Bratan as a main source of irrigation in central Bali.
According to archaeological data located on the left of the front yard of Ulun Danu Bedugul temple there is a stone sarcophagus and a stone board which comes from megalithic tradition period, around 500 BC. Both artifacts are now placed above each babaturan (terrace). It can be expected that the location of Ulun Danu lake Bratan temple has been used as a place for conducting rituals since the megalithic era in Bali
Ulun Danu temple complex consists of 4 temples, those temple are:
Lingga Petak temple, Penataran Pucak Mangu temple, Terate Bang temple, and Dalem Purwa temple serves to adore the majesty of God in its manifestation as the god of Tri Murti, in order to invoke the grace of fertility, prosperity, human well-being and for sustainability of the universe.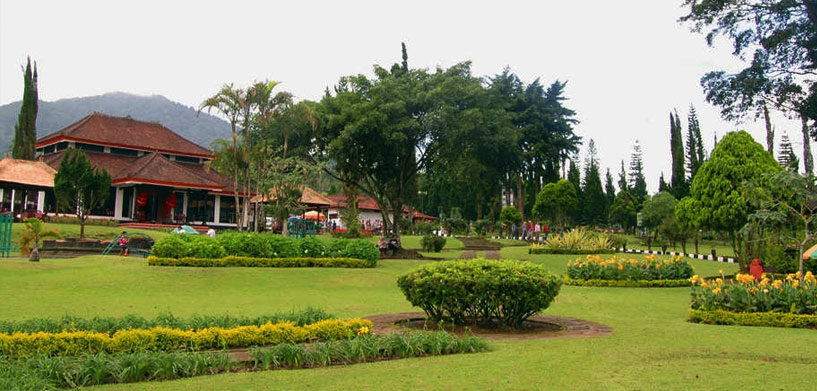 Ulun Danu Bratan Temple Tips
Bring Long sleeves or a jacket.
It's a long way from Kuta, but
If you want more of an adventure hire a traditional jukung outrigger, to tour the lake as well as motorized boats for a quicker ride.
The other side of the Beratan Lake also offers various water sports such as parasailing and jet-skis.
The Eka Karya Botanical Gardens is also a highlight of the Bedugul region.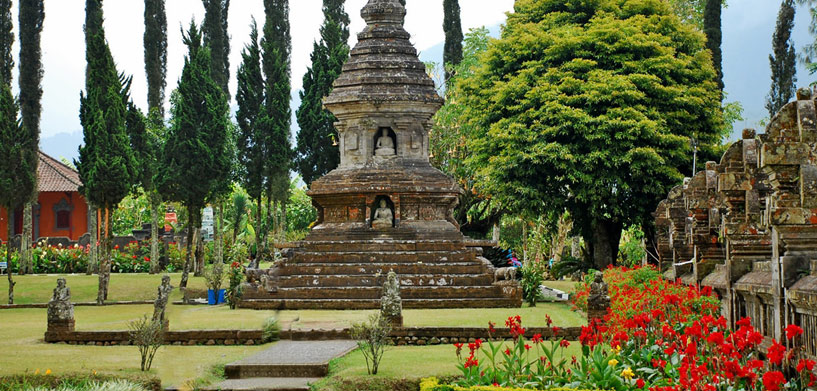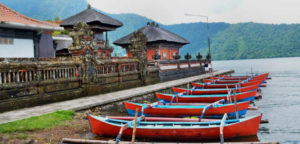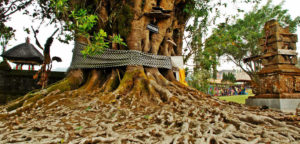 Temple Entry Fee
Entry fee for the Ulun Danu Temple is:
Domestic Tourists: 7,500Rp
Foreigners: 10,000Rp
Ulun Danu Bratan Temple Map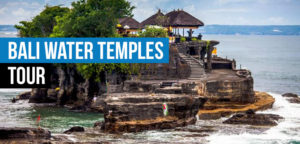 From this full-day Bali water temples tour, you get to visit the three of the most famous temples in Bali: Tanah Lot, Ulun Danu and Taman Ayun Temple. Read More
This tour combines cultural and natural attractions all in one full day, small group tour. You will start off with a visit to the holy water temple called Ulun Danu, A lush Secret Garden nestled in the deep of the Ambengan Village and an adrenaline jump from the 10 meter high Kembar Waterfall. Read more..