The Fave Hotel Seminyak is another Budget hotel in Seminyak Bali, I have stayed at the Fave Hotel many times over the years I have been to Bali. If you after a cheap hotel that's both clean and nice. Then you will love this little gem I found. I have used it many times as a base for my travels around the island because its so cheap. Prices are from just $25 a night! Yep that's right I said $25 a night for a standard room, with air-con, private bathroom (with hot water) and fairly decent free WiFi, depending on the room you are in.
It doesn't have all the fancy extras like the other hotels, but it does still have a pool (although small and not many people seemed to use it), in room massages, soap, 2 bottles of water every day, Lime Bar / Restaurant attached which you do get a discount at if you stay at Fave Hotel. But its definitely not the most popular place around for a meal, it does offer decent food and drinks at fairly cheap prices. If your hanging for a decent burger or Aussie meal then check out the Bush Telegraph Aussie Bar / Restaurant across the road for a good meal or SanteFe Bar & Grill next door, if your after something a little more fancy the check out the new Mozzarella Restaurant.
In the area you will also find plenty of places in the street to get a massage, medi/pedi or hair done. market type shops, a DVD store and Circle K across the road, If you want to watch the sport then check out the Galaxy Sports bar next door or Lucky Day a few hundred metres down the road. A few other popular places in the same street is Frankenstein's Laboratory with live music and a fun theme, Bahiana Salsa Bar for lots of Salsa and Dance lessons, or after 10pm check out the drag shows at the Gay Bars; Bali Joe, Mixwell, Bottoms Up and FaceBar.
Also in the same street are Grandmas, Ping Hotel and Paradioso Hotel all of which are slightly closer to the beach.
Pros
Good Value for Money
800m to beach
Close to Shop's, Bars & Restaurants
Cons
Breakfast could be better
Pool area small if your after a pool
Rooms can be noisy if you get a bad one.
service
Cleanliness
Sleep Quality
Facilities
Hot Shower
Private Bathroom
Air Conditioning
Cable TV
WiFi in Room (Decent most of the time)
In-Room Safe
Outdoor Pool
Restaurant
Bar
Room Service
Massage
Laundry service
Elevator
WiFi Speed Test
If you need decent Wifi, then other hotels might be better, I found my mobile was faster.
Room 226:Download Speed:
0.49Mb/s.
Upload Speed:
.10Mb/s Upload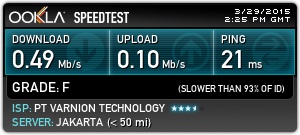 Hotel tips:
Ask for a quieter room, away from the road, clubs, elevator. This means no road noise or extra foot traffic going past your door in the middle of the night.
If you're flying in you can use their airport pick up. About $20 for up 4 people. (there are 9 Fave hotels in Bali and 3 in the Seminyak area, this makes it easer to get to the right one, altho most taxi drivers should know where it is)
A taxi here is between 80,000-100,000 (AU$8-$10, if they take you to the correct one)
Fave Hotel Seminyak is the closest of the 3 Fave hotels to the beach. Fave Sunset and Umalas are quite a walk to the beach, have less to do around them and further from most restaurants and bars.
There is no fridge (if you need one)
Location
FaveHotel Seminyak address:
Jalan Abimanyu (Dhyana Pura)?No. 9A Seminyak, Bali -?Indonesia Phone: +62 361 739 000
www.favehotels.com
Things to do in the area
Other Accommodation in the area
Bars & Clubs in the area
Restaurants in the area