The Fave Hotel Kuta Square is another Kuta Budget Hotel – This place is ideally situated within walking distance to Legian Street, Kuta Square Shopping Centre, KFC, McDonalds, Hard Rock Cafe, Kuta Beach and the Beach walk mall. Its about a 10 min drive to the Airport, Waterbom and the Discover Shopping Mall.The hotel its self is located just off the main road which at 1st can be hard to find, but in a great spot close to most things. The staff were very friendly and helpful.
The room was nice, average size and the bed was comfortable, the aircon worked well while in the room (get a 2nd key to keep it running). The wifi was pretty bad and slow. But everything else was up to standard for a budget hotel like Fave.
Just like the Fave Hotel in Seminyak its a cheap, clean hotel. The pool area is small much like all the Fave hotels I have been to, and mostly shaded by the building. If you want to sit by the pool drinking cocktails in the sun getting a tan, its probably not for you. The location is pretty good, and the staff were super friendly. With its location so closed to Kuta beach and shopping district, it is really a good option for budget traveller.
Pros
Good location close to most things.
Wont need a taxi to get to most places
Close to nightclubs if your a party animal.
Cons
Pretty slow internet connection (in most rooms)
Breakfast was pretty poor.
service
Cleanliness
Sleep Quality
Wifi Speed Test
Wifi Password: maximize (as of March 2015)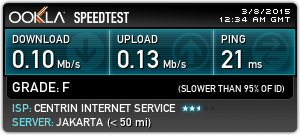 Facilities
Hot Shower
Private Bathroom
Air-conditioning
TV
WiFi in room
Pool
Restaurant
Spa / Massage
Hotel tips:
Book the room online, for some reason you get a better deal then in person.
Quieter rooms are towards the back and not on the ground floor.
Get breakfast else where.
I don't recommend the direct pool access rooms.
Location
Fave Hotel Kuta address:
Jl. Khayangan Suci No. 8, Kuta, Bali 80361, Indonesia
www.favehotel.com
Things to do in the area
Other Accommodation in the area
Bars & Clubs in the area
Restaurants in the area