Kuta is people who love to surf by day, party and drink by the beach by night.
Kuta Beach is a long strip of brown sand, full of people walking, surfing, playing, relaxing, buying, and selling from morning 'til night. Located in the South of Bali, minutes away from the International Airport. One of Bali's first tourist developments, what was once known as a rustic and quiet fishing village is no more. Transformed to the tourist hub of Bali. Resorts, bars, shops and clubs now line the streets. While the beach has become famous for its beach bars and a place to learn to surf.
Kuta Beach is acclaimed for its sunsets. After dusk travellers hit the town and go shopping or visit one of the many restaurants. A wide assortment of nearby gifts and souvenirs can be purchased from merchants on and along the shoreline. Haggling and Bargaining are all part of the fun here.
The shoreline is brimming with seats and loungers for lease (50.000Rp every day) and sellers are all over the place. Numerous families with youngsters play in the water, which is sheltered however can have strong currents now and again, and is dirtier than most other beaches in Bali. Kuta Beach's shoreline is constantly alive with activity, little and delicate waves and the soft sand bottom make this well-known place for individuals learning how to surf. You'll find joggers, yoga lovers, and people playing football, volleyball.
Be advised that the traffic here is some of the heaviest on the island and parking is often non-existent, especially for cars, so try to get dropped off by a driver or taxi, or park far away from the beach and take a long walk through the busy alleys of Kuta to get here.
To beat the crowds (possibly) come at a during the morning, when everybody is as curing their hangovers, full-on Kuta Beach experience, come at sunset, when mobs of tourists watch the sun go down with a drink, snap photos of each other, and gear up for a wild night on the town. For the best Kuta Beach experience, come at sunset when mobs of tourists watch the sun go down with a drink, snap photos of each other, and gear up for a wild night on the town.
Dirty Beaches in Kuta
Kuta Beach is a great place to grab a few Beers and chat to the locals. Many people say that the beach is dirty, and filled with rubbish but, in reality the beach is cleaned daily by machine and the local hawkers.
However during the monsoon season Dec to March the rivers flood and wash mountains of rubbish directly on to Kuta Beach the local authorities try to keep up but cannot cope. So if you want to enjoy Kuta Beach at it's best stay clear of the monsoon season. You'll find Seminyak beach a little cleaner.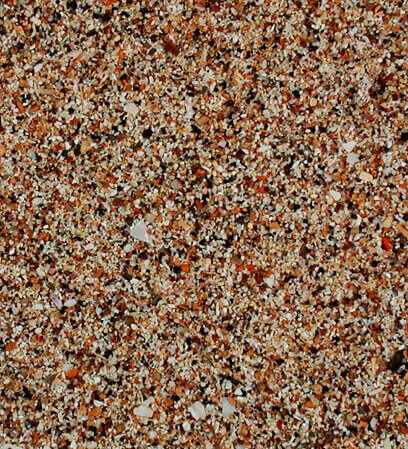 The first thing you'll notice about the sand in Bali & Kuta Beach. Is that it isn't white like it looks in most pictures. Its an off white/brown colour. This is because it contains volcanic rock as well.
I personally found the sand in Bali, seems to stick to you more than Sand in Australia.
Balibelly.com's Kuta Beach Surf Cam provides surfers with a real-time visual reading of conditions at Kuta Beach, Bali. Every 10 minutes the camera takes a tour from Kuta Reef – Kuta – Halfway – Benesari – Padma – Legian.